Volledige ontzorging
GEHEEL VERZORGDE E-COMMERCE VAN BEGIN TOT EIND
Volledig ontzorgd e-commerce bedrijven, wie wil dat nou niet? Met Commerce as a Service, ofwel CaaS, heeft u binnen twee maanden een compleet ingerichte webshop. Wij ontzorgen u volledig op het gebied van techniek, marketing, doorontwikkeling & support.
Bestellen, betalen en bezorgen was nog nooit zo eenvoudig! Voor een vaste prijs per maand krijgt u alles wat u nodig heeft om online succes te behalen. Met CaaS heeft u zelfs een compleet marketingteam tot uw beschikking!
Het enige dat u hoeft te doen is ervoor zorgen dat uw organisatie er klaar voor is.
All-in-one e-commerce
VASTE PRIJS PER MAAND
Wij maken dagelijks online ondernemen makkelijker en toegankelijker middels CaaS. Wij zorgen dat u snel online bent met een krachtig e-commerce platform zonder hoge investeringskosten.
Met CaaS leveren wij een all-in-one e-commerce service, waarbij wij u volledig ontzorgen op het gebied van techniek, marketing & service. Hierdoor kan uw focus geheel gericht zijn op uw business.

Met CaaS bent u volledig ontzorgd voor een vaste prijs per maand!
Barry legt het uit in de video
Waarom kiezen voor CaaS?
Alles over Caas
ONLINE GROEIEN?
Kiezen voor een e-commerce platform doet u niet zomaar. En dat snappen wij. Daarom laten we u graag kennismaken met CaaS. Vraag hieronder gratis een persoonlijke demo aan en ervaar de kracht Commerce as a Service.
Of bel direct +31 (0)72 5200310.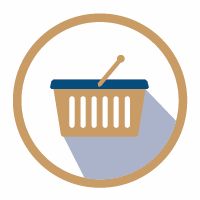 Uw gehele e-commerce kanaal beheren vanuit een omgeving?
Wij maken dit mogelijk met het all-in-one e-commerce platform van DynamicWeb.
Uw online business dagelijks laten groeien?
Daar zijn de online marketingspecialisten van JEROME voor. Wij nemen uw online marketing geheel uit handen.
Uw e-commerce altijd zorgeloos up & running?
Met CaaS krijgt u niet zomaar hosting, maar state-of-the-art Microsoft Azure Cloud Hosting.
Uw huidige systemen geïntegreerd met uw e-commerce omgeving?
Wij bieden standaard integraties met ERP, PIM, CRM en andere bedrijfssystemen.
Altijd up-to-date en voorlopen op de concurrentie?
Wij blijven pro-actief werken aan uw online business en schaven bij waar nodig.
Één aanspreekpunt voor al uw e-commerce vragen?
U contact ons en wij regelen de rest. Wel zo makkelijk.
Alle informatie in 1 brochure
DOWNLOAD NU
Volledig ontzorgd e-commerce bedrijven, wie wilt dat nou niet? Met CaaS heeft u:
een volledig ingerichte website of webshop
binnen 2 maanden een nieuwe site
altijd een compleet marketingteam tot uw beschikking
zekerheid van doorontwikkeling van uw online platform (16 uur per maand).
En dat alles voor een vaste prijs per maand!
Het winnende online marketingteam
"BAAS BOVEN BAAS"
Wat is e-Commerce zonder online marketing? Juist ja, zo goed als kansloos. Daarom beschikt u binnen CaaS over het winnende online marketingteam dat zorgt voor omzet, conversie en tevreden klanten en helpt het team om de online concurrentie voor te zijn en te blijven!

Dagelijks online groeien, dat is onze belofte! Een vast team als verlengstuk van uw bedrijf maakt die belofte waar.

Met CaaS heeft u een volledig marketingteam tot uw beschikking dat de kwaliteiten van uw platform kent en het maximale online resultaat kan behalen voor uw business.
Een schaalbare webshop/website
KRACHTIG ONLINE PLATFORM
CaaS is dé perfecte oplossing voor ondernemers die willen profiteren van een schaalbare webshop, maar hier niet in één keer een grote investering willen of kunnen doen. Met Commerce as a Service maken wij online ondernemen mogelijk voor een vast tarief per maand.
Het all-in-one platform op basis van Dynamicweb is voorzien van best practises en bewezen marktstandaarden. Door de krachtige content- & e-commerce modules kunnen wij een sterk converterend platform neerzetten.

Door de marketingmogelijkheden die binnen Dynamicweb kunnen de marketeers van JEROME alle kanalen optimaal bedienen en het maximale resultaat behalen voor uw business.
Geen zorgen om hosting
Volledige ontzorging
Met CaaS hoeft u zich niet druk te maken over de hosting en de hoge kosten om uw website sneller te krijgen! Met CaaS heeft u de beste hosting die u zich maar kunt wensen.

Eentje die meegroeit met uw online onderneming. Op drukke dagen schakelt de hosting van uw online platform met gemak bij en bij downtime wordt er direct geschakelt en het probleem opgelost.
Hier hoeft u zich helemaal niet druk om te maken. Met CaaS heeft u geen talloze partijen waar u mee dient te schakelen, slechts één: uw contactpersoon bij Bluedesk.
Wij helpen u digitaal groeien
ALTIJD UP-TO-DATE
De modulaire architectuur, de grote hoeveelheid standaard modules en de mogelijkheid om met meerdere talen/sites vanuit één all-in-one platform te beheren maakt Dynamicweb zeer krachtig. Daarnaast zijn standaard integraties met ERP, PIM, CRM of andere bedrijfssystemen mogelijk.
Met CaaS helpen wij u graag om digitaal te groeien. Standaard zorgen wij voor een up-to-date e-Commerce platform en hebben wij capaciteit gereserveerd om aan uw online business te werken en deze nog beter te laten presteren.
Blijf de concurrentie voor
CONTINUE DOORONTWIKKELING
Met 25 jaar ervaring weten wij als geen ander wat er nodig is om online succes te behalen. Door het gedrag van uw klanten goed in kaart te brengen kunnen wij inspelen op kansen en ontwikkelingen in de markt om zo het maximale uit uw online platform te behalen.
Met CaaS bent u verzekerd van maandelijkse updates, nieuwe functionaliteiten en doorontwikkeling op uw platform.
Bel mij terug voor een demo