Jouw eigen marketingteam
VASTE PRIJS PER MAAND
JEROME is het online marketing label van Bluedesk. Waar Bluedesk krachtige en schaalbare commerce oplossingen levert, is JEROME er voor al uw digital marketing zaken.
Zij nemen al uw marketingzaken uit handen en zorgen ervoor dat u het maximale uit uw website haalt. Wilt u meer weten over onze online specialisten? Bekijk dan de website van JEROME
JEROME heeft succesvolle wervingscampagnes ingezet en de kwaliteit van de leads verhoogt met 70%.
JEROME heeft doormiddel van SEO, SEA, e-mail marketing en social media marketing 64% meer omzet gerealiseerd ten opzichte van vorig jaar.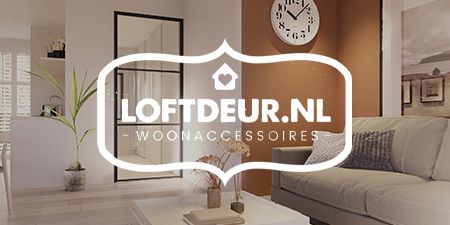 JEROME heeft voor Loftdeur geweldige resultaten behaald sinds de start van de samenwerking. Een van de successen: een verdubbeling van de omzet.
SUCCESVOL MARKETING BEDRIJVEN
Het behalen van online succes begint met een goede strategie en een helder concept. Onze e-Marketing diensten zijn daarom volledig geïntegreerd in ons bedrijf. Samen met JEROME zorgen wij vanaf het eerste contactmoment dat uw wens goed in kaart wordt gebracht.
De online marketing specialisten zijn van alle markten thuis en kunnen u ondersteunen bij al uw e-marketing diensten of zelfs geheel uit handen nemen. Samen met uw kennis van de branche en de kennis van onze online specialisten zorgen wij ervoor dat uw bedrijf online beter presteert.
Beter gevonden worden in Google?
ZOEKMACHINE MARKETING
Ons online marketing team JEROME zorgt dat u optimaal vindbaar bent in zoekmachines. Met on ze zoekmachine marketing specialisten, zoals onze SEO (zoekmachine optimalisatie) en SEA (zoekmachine adverteren) experts, zorgen we ervoor dat u gevonden wordt door uw doelgroep en dat uw website optimaal presteert.

Wij denken niet in kanalen, maar in omzet en conversie. Door beter gevonden te worden in Google trekt u meer bezoekers naar uw website en kunnen we hen direct laten converteren. Met een goede SEO strategie kunnen onze specialisten ervoor zorgen dat u met de juiste zoekwoorden bovenaan komt.
Testen, testen en nog eens testen
CONVERSIE OPTIMALISATIE
U wilt snel online resultaten behalen? Uw bezoek is er, maar de conversie blijft achter? Uw bestaande conversiepercentage is niet naar wens? Dan bent u op zoek naar een specialist in conversie optimalisatie. Onze experts helpen u hier graag bij.

Door continu te monitoren hoe uw bezoekers over de website bewegen kunnen wij inspelen op de veranderende vraag en behoefte van uw klant.

Onze online marketing specialisten zorgen ervoor dat de conversie op uw website wordt verhoogd. Onze conversie specialisten kunnen u, na een goede en intensieve testperiode, goede adviezen geven om de conversie te verhogen en zo meer uit uw online platform te halen.
Benieuwd naar wat JEROME voor u kan betekenen?
Bereik uw doelgroep met
SOCIAL MEDIA MARKETING
Social media marketing zorgt voor naamsbekendheid en merkbeleving. Onze online marketeers weten als geen ander hoe u de interactie met uw doelgroep aan moet gaan. Daarnaast kunnen zij de strategie samen met u bepalen om middels Social Media een nieuwe doelgroep te bereiken,

Ook voor de vindbaarheid in zoekmachines kunnen sociale media een belangrijke rol spelen. Wij weten hoe! Onze specialisten zorgen ervoor dat sociale media voor u gaat werken.
Direct verkeer en conversie met
ONLINE ADVERTISING
Of u al bezig bent met online advertising of u wilt er mee beginnen: de marketingspecialisten van JEROME kunnen ervoor zorgen dat uw campagnes optimaal zijn ingericht. Hierbij kijken we voortdurend of het maximale uit uw investering wordt gehaald of dat we wellicht uw budget beter kunnen verdelen. Door continu te kijken naar de ROI halen we het maximale uit uw online advertising campagnes.
Onze SEA specialisten houden u wekelijks op de hoogte van de investeringen, de opbrengsten het bereik van de nieuwe doelgroep en sturen bovenal op een positieve ROI. Daar waar wij kansen zien bespreken wij dit direct met u om het maximale uit uw investering te halen.
Leads of conversies......
MEER CONVERSIE. MEER OMZET.
Heeft u onvoldoende kennis om een succesvolle online marketingstrategie te ontwikkelen? Weinig tot geen tijd om zelf de juiste online marketingkanalen te bedienen? Is een volwaardig marketingteam te duur of is deze onvindbaar en reageert er niemand op uw vacature? Dan bent u bij JEROME aan het juiste adres.
Onze online marketing specialisten helpen u met de groei van uw bedrijf. Zij zijn het verlengstuk van uw organisatie. Met JEROME haalt u meer omzet en meer conversie. Voor een vaste prijs per maand heeft u een volledig marketingteam tot uw beschikking met alle online specialisaties.