;

Nieuwe website van Nh1816 Verzekeringen is live
De vernieuwde website van Nh1816 Verzekeringen staat online. Bluedesk is verantwoordelijk geweest voor de nieuwe look en het resultaat mag er zijn. Een moderne en fris-ogende website die de identiteit van Nh1816 Verzekering uitstraalt.

Moderne functionaliteiten
Bluedesk heeft ervoor gezorgd dat de functionaliteiten op de website nog verder gemoderniseerd zijn. Zo bestaat er nu de mogelijkheid om op de website eenvoudig een adviseur of aangesloten schadehersteller te zoeken op basis van je locatie. Daarnaast is alle informatie te vinden over de prolongatie en prolongatie historie.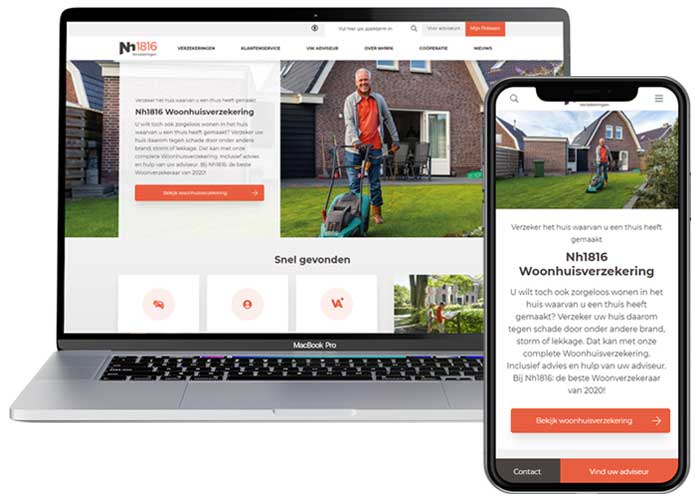 Digitale toegankelijkheid geoptimaliseerd
Ook is de website geoptimaliseerd op basis van de toegankelijkheiseisen van de Rijksoverheid. Dit betekent dat alle pagina's goed te lezen en bekijken zijn voor alle doelgroepen in Nederland. Hieronder vallen dus ook mensen met één of meer beperkingen, zoals slechtzienheid of laaggeletterdheid.