Voldoet u aan de eisen voor een ranking boost?
Google Core Web Vitals Update
Volgens Google moet uw website aan de minimum eisen voor alle Core Web Vitals doen om te kunnen profiteren van de ranking boost. Dat geeft John Mueller, Senior Webmaster Trends Analyst bij Google, aan.
De ranking boost zal volgens Mueller in mei worden uitgerold. Hem werd de vraag gesteld of het uitmaakt indien één van de Core Web Vitals niet aan de eisen voldoet. Uit het antwoord van Mueller kan worden opgemaakt dat dit wel degelijk van belang is wanneer Google de Core Web Vitals update doorvoerd in mei.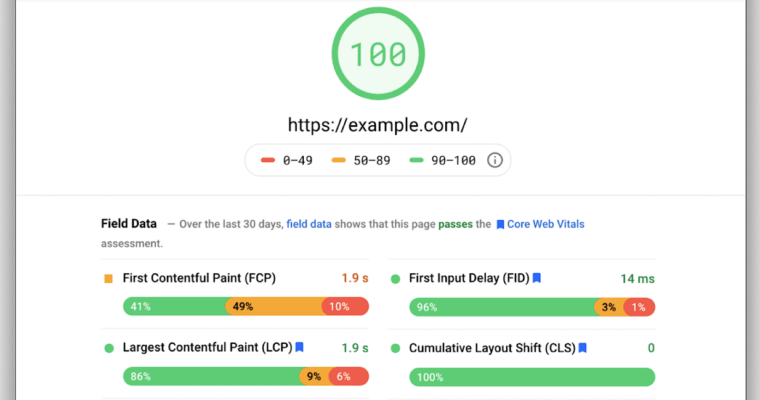 Wat zijn de Core Web Vitals van Google?
Core Web Vitals zijn belangrijke kwaliteitssignalen die aantonen hoe goed de gebruikservaring op een website is en hoe u de gebruikservaring kunt optimaliseren. Indien u goed scoort op deze punten, scoort u automatisch beter op de ranking en vindbaarheid van uw website. Tevens zal het een positieve invloed hebben op de bezoekers op uw website. Denk hierbij aan de tijd die een bezoeker spendeert op uw website. Dit draagt weer bij aan uw business-doelstellingen.
De drie Core Web Vitals zijn:
Largest Contentful Paint (LCP): Dit meet de laadprestaties van een website. Hierbij wordt de tijd gerekend tot het moment dat het grootste element op het scherm verschijnt (afbeelding, video of andere soort content). Hoe beter de laadpresetaties hoe beter de gebruikservaring.

First Input Delay (FID): De FID meet de responsiviteit van een website. Dit houdt de tijd tussen het laden van een pagina en het moment dat een bezoeker een interactie kan aangaan. Denk hierbij aan de klikbaarheid van knoppen.

Cumulative Layout Shift (CLS): De CLS meet de visuele stabiliteit en de frequentie waarmee bezoekers onverwachte layout wijzigingen zien. Dit kan gebeuren indien bepaalde elementen langer nodig hebben om te laden. Denk aan een afbeelding die nog moet laden of een advertentie tussen teksblokken.
Hoe optimaliseert u de Core Web Vitals?
Het optimaliseren van de Core Web Vitals is dus belangrijk voor meerdere redenen. Uw vindbaarheid, uw ranking en het gedrag van de bezoekers eenmaal op uw website. Er zijn verschillende tools om inzicht te krijgen in de score van de Core Web Vitals van uw website, bijvoorbeeld:
Wilt u uw Google Core Web Vitals score verbeteren en hoger in Google scoren? Neem contact op met onze SEO-specialisten.