;

6 tips voor de Webwinkel Vakdagen 2020
Bezoek deze stands en mis niets tijdens de Webwinkel Vakdagen
Nog ruim een week en dan gaan de Webwinkel Vakdagen van start. De beurs is in ruim tien jaar tijd uitgegroeid tot de grootste van de Benelux en een begrip in de e-commerce wereld. Ook dit jaar worden weer tienduizenden bezoekers verwacht en is het aanbod groot. Bezoekers kunnen zich gratis aanmelden en twee dagen lang inspiratie opdoen bij 280 stands en meer dan 200 lezingen en keynotes volgen.

Bent u een online ondernemer, wilt u digitaal groeien of heeft u ambitieuze plannen? Dan zijn de Webwinkel Vakdagen het ideale startpunt om in twee dagen tijd veel te leren. Ook dit jaar is het de organisatie gelukt om een gevarieerd en leerzaam programma samen te stellen. Maar, waar moet u beginnen met zo'n groot aanbod? We helpen u graag op weg en hebben een paar pareltjes op een rij gezet.
1. Bluedesk en Dynamicweb
Inkoppertje natuurlijk, maar ook CAAS is aanwezig op de Webwinkel Vakdagen! Bent u benieuwd naar de mogelijkheden, wilt u een paar mooie voorbeelden zien of een kijkje achter de schermen nemen van onze systemen? Kom dan gezellig een kopje koffie drinken bij stand nummer 271!

We laten u graag de nieuwste e-commerce omgevingen zien die we hebben gebouwd.
2. Conversie specialist Martin van Kranenburg
Het is toch wel een van de betere sprekers van de Webwinkel Vakdagen. Conversie specialist Martin van Kranenburg. Hij weet als geen ander hoe we bewust, maar ook onbewust het brein van onze ideale klant kunnen beïnvloeden. Hiervoor hanteert hij een aantal overtuigingstechnieken en een formule die u ook kunt toepassen. Weten hoe dit werkt? Bezoek dan zijn presentatie op woensdag om 16:00 uur in zaal 4.

Bij zijn keynote wordt topdrukte verwacht, dus het kan zijn dat u misgrijpt. Maar gelukkig hebben we onderaan dit artikel een mooi aanbod voor u meegenomen!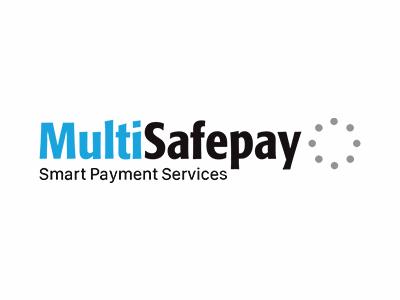 3. Online betalen met MultiSafepay
Online aan het ondernemen en benieuwd waar u allemaal rekening mee moet houden als het gaat om digitaal afrekenen? Dan is de presentatie van MultiSafepay zeker een aanrader. Zij zijn expert op het gebied van online betalen en kunnen u helpen met de juiste tools. Op die manier kunnen uw bezoekers altijd snel, veilig en via elk device afrekenen.

De presentatie Checkout Innovatie is donderdag om 11:00 uur te zien in zaal 11.